During a recent antique jaunt I came across this fabulous old dressing table. This beautiful old piece is covered with beveled marble and has dove tail drawers. The piece is on wheels and has beautiful carvings along the side. There are keyholes to lock the draws but sadly the key is missing. Also there must have been a mirror attached which is long gone. The condition was really super for a thrift store!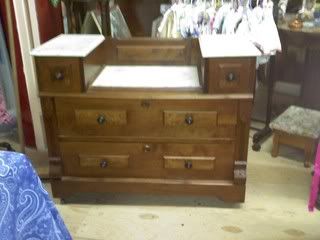 Since I had no use for this great piece of furniture, I quickly sent a text message to my sister who was on vacation to see if she was interested. She said yes! Yippee! I just couldn't leave this gem behind.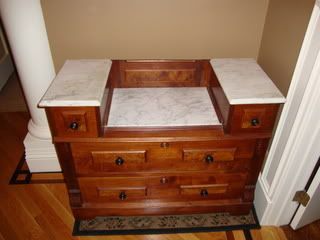 So here it is delivered and in place! I forgot the polish so it hasn't even been cleaned and still looks this super. Now all she needs is a little vignette to make this piece feel cozy in her foyer.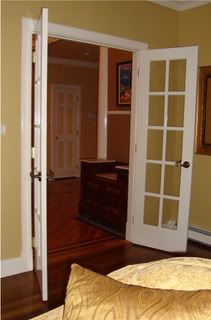 I was thinking about giving her this awesome deco style amber glass lamp. It would look super sitting on this chest. I just picked it up this weekend at a garage sale. Isn't it pretty?
I need to find a shade that works with it. Now that is the story of my life; too many lamps, not enough shades. That is a blog entry for another day.
I simply can't resist a pretty old lamp!