My very sweet thrift buddy gave me this awesome shabby looking frame. It has pink flowers, green leaves and just enough gold embellishment.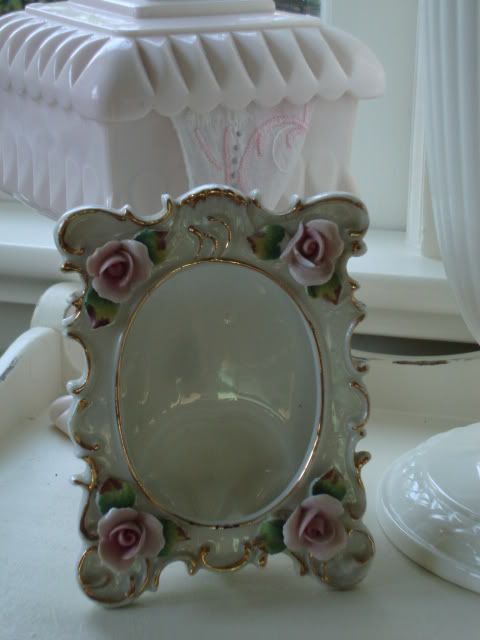 It's a porcelain piece by Lefton. I fell in love with it immediately and thought about where to put it.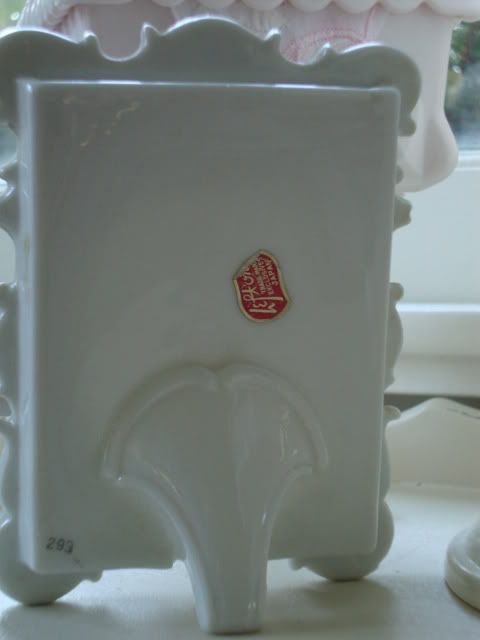 I found the location but, what picture to put inside?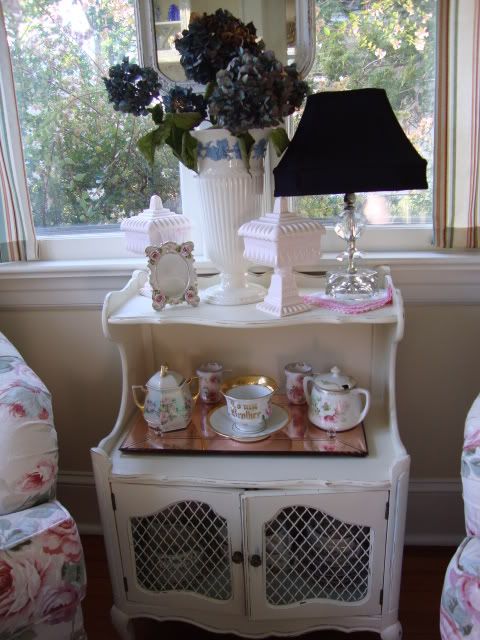 I have 2 boys and I just don't think they would want to be displayed in this overly feminine frame. I decided to use a picture of my sweet little Maltese pup! Her name is Sabrina, in honor of the Audrey Hepburn movie of course! Okay and maybe a little bit of the teenage witch, being that she is blond and all.
Here are some pictures of my precious little
SABRINA CUPCAKE
Sabrina is 6 pounds, 2 1/2 years old and quite the Tom Boy. With 2 big brothers (of the flesh variety) to make her wild, she can keep right up with them. She loves to grab their socks and pull on them while they do their homework. If they aren't paying enough attention to her she will jump up on their pants and take a bite of the fabric as she runs after them.
But with me she is different. She lets me dress her up in all the loveliest finery I can procure. Her clothes and accessories are a blog entry unto themselves!!
She loves to rest with me while I type away on this computer, snuggle up in my lap as I watch television and go for our morning walks.
And the winner of the picture in a frame contest was..... (insert drum roll here) I just adore this little creature! I hope you approve of my choice.
I was so happy with Sabrina's framed photograph I decided to frame yet another one. This frame I collected a while back just because it was cute and vintage with a piece of bubble glass. Today it found it's purpose!