Over the years I have had a growing interest in the history of the Gardiner family of Long Island, New York. I grew up in close proximity to a fabulous estate called
Sagtikos Manor
. During my childhood, it was the home of Robert David Lion Gardiner. I often gazed out the back window of my parents car at this breathtakingly beautiful old mansion. I wondered even then about it's contents and history. It wasn't until I was in my late 20's that I finally had the opportunity to tour this fascinating estate. There exists a rich history within the grounds of
Sagtikos Manor
that has captivated me. One can tour the estate located in West Bay Shore, NY.
Click the links above to learn more.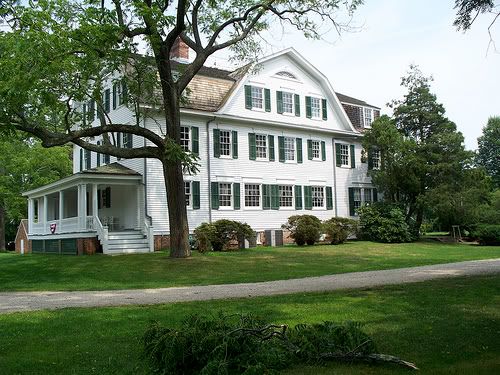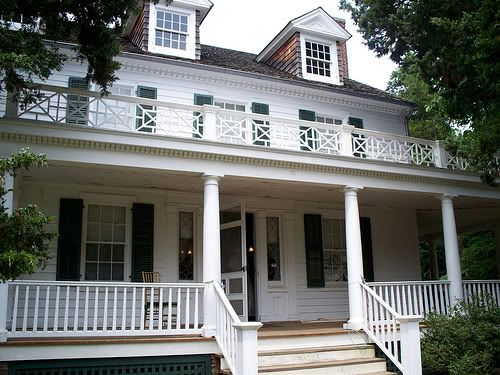 Over the years, I recall local news articles about Robert Gardiner who owned one of the local malls. He was an intriguing and eccentric man from all accounts. He titled himself as the "16th Lord of the Manor". This title did not apply to his ownership of Sagtikos Manor but rather to the private family island, Gardiners Island, located off of Long Island, NY. It's original name had been Isle of Wight. A great struggle within the Gardiner family existed during Mr. Gardiner's lifetime and his legal rights to this island were repeatedly challenged.

Click on the picture below to learn more about this painting of Mr. Gardiner.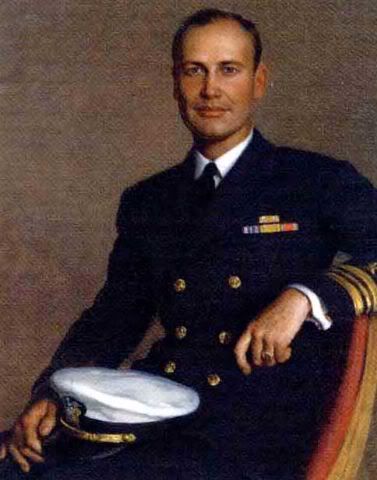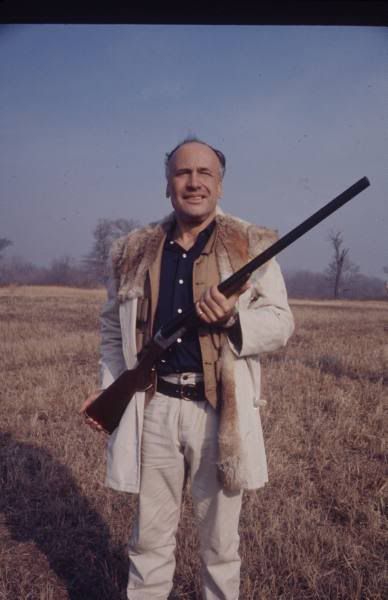 In 1961 at the age of 50, Robert Gardiner married for the first time. He married Eunice Bailey Oakes, a widow and model from England. Neither of them had children. Lacking a legitimate heir meant Robert was unable to transfer his interest in Gardiners Island after his passing. At one point he attempted to adopt a distant adult relative. His attempt was unsuccessful and an heir was never produced.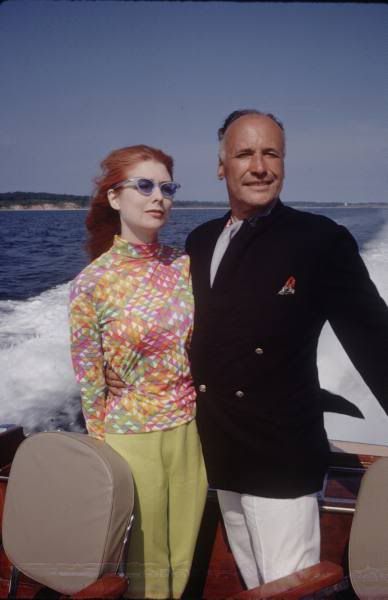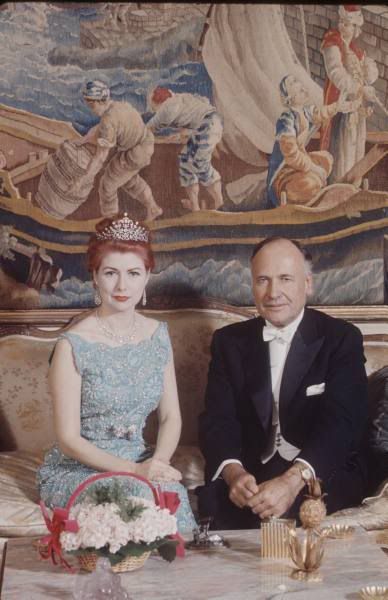 Mrs. Eunice Gardiner was nearly 20 years younger than Robert Gardiner. I have found information on Eunice's life prior to marrying Mr. Gardiner as she was the widow of
William Pitt Oakes
who hailed from a prominent Canadian family. Mr. Oakes died tragically at the age of 28. I have been unable to document Mrs. Gardiner's life after Mr. Gardiner's death in 2004. If anyone has further information on her I would be greatly interested. I am captivated by the whole story.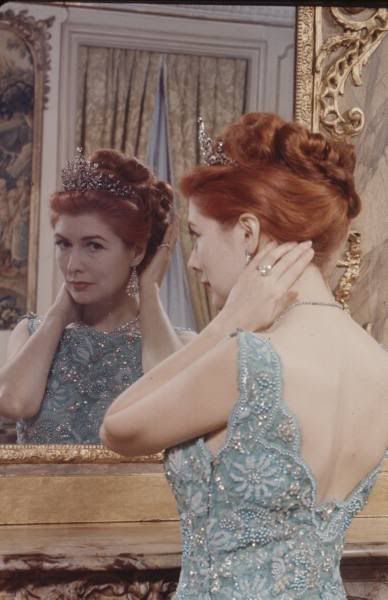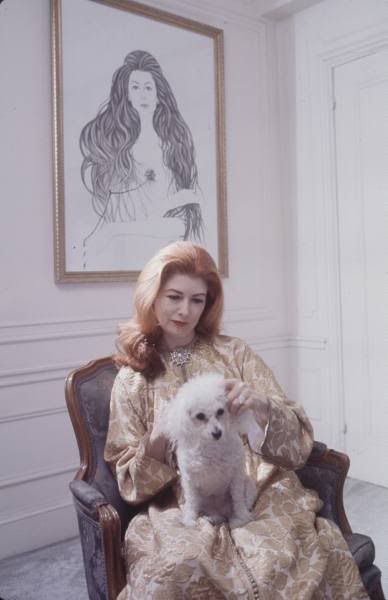 After my visit to Montauk, Long Island this summer, my interest in the Gardiner family was peaked yet again. I decided to do a little more research on the Island and came across the book;
Early Memories of Gardiner's Island (the Isle of Wight, New York)
by Sarah Diodati Gardiner. It tells much of the fascinating history of this privately owned island which includes Captain Kidd's buried treasure, First Lady Julia Gardiner Tyler and a heroic rescue of a kidnapped Montauk Indian Princess.
Sarah Diodati Gardiner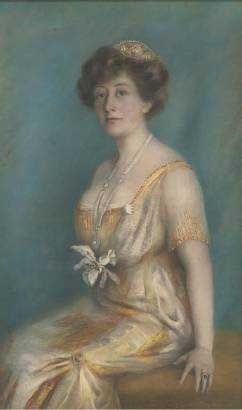 As it turned out, in 1937 Sarah Diodati Gardiner rescued the Island from Winthrop Gardiner who inherited the island legitimately. Winthrop had become unable to pay the expenses and Sarah Gardiner paid the debts becoming rightful owner of the Island. She allowed her nephew Robert David Lion Gardiner and his sister Alexandra Gardiner Creel to use the island during their lifetime, however, the ownership would pass to their heirs upon their deaths. Robert Gardiner never had any children and he was unable to transfer his ownership to any other person. Mrs. Creel's daughter Alexandra Creel Goelets in the end is the sole owner of Gardiner's Island. It appears from all the research I have done, Mrs. Goelets is committed to preserving the island as it is and keeping it within the family.
A fact which pleases this writer to no end! Hooray!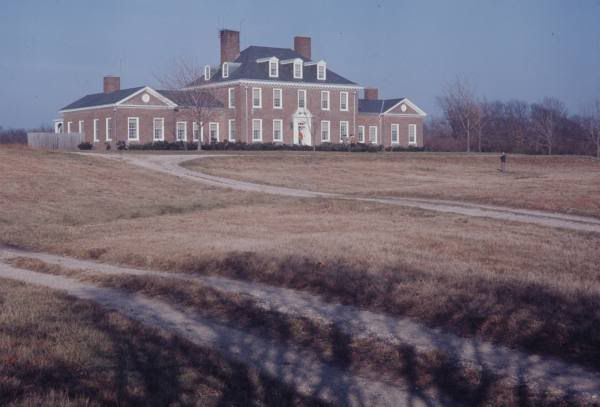 Lion Gardiner
was the 1st Lord of the Manor. He arrived from England in 1635 with his wife Mary. Gardiners Island is the only American real estate still in tact as part of an original royal land grant from the English crown. The island has been in the Gardiner family for approximately 400 years. It is 6 miles long, 3 miles wide and has 27 miles of coastline.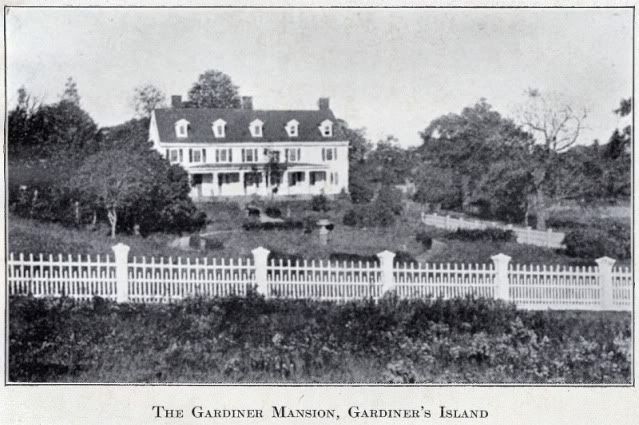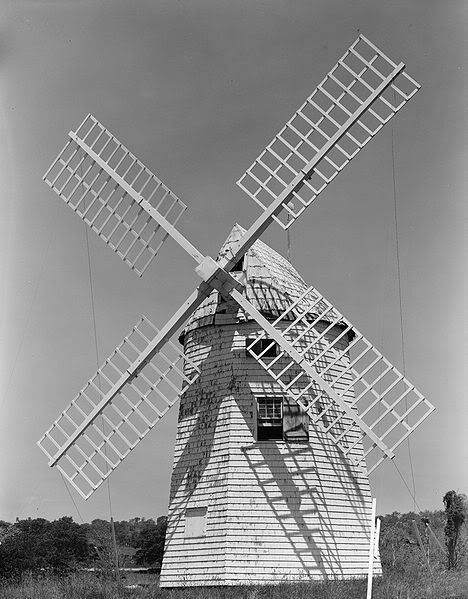 Article
Wasps' Nest
New York Magazine June 5, 1989
Article
Gardiners Island - It's Haunted Legacy
Life Magazine April 26, 1968